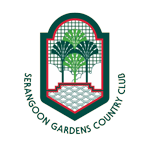 [vc_row css_animation="" row_type="row" use_row_as_full_screen_section="no" type="full_width" angled_section="no" text_align="left" background_image_as_pattern="without_pattern"][vc_column width="1/4"][vc_widget_sidebar sidebar_id="News & Events Sidebar"][/vc_column][vc_column width="3/4"][vc_column_text]The Club's management would like to thank all Members who showed their support and turned up on our first weekend of operations after the closure period. We continue to update our Swimming Pool regulations to meet the expectations of our Members as well as stay within the guidelines given to us by the authorities. As such, there are new updates to these guidelines, which will take effect as of
Monday morning, 22 June 2020 from 7am.
More details in the attached notice below.